Thank you SO much for your interest in writing a review for this very special project, co-hosted by myself and Robin Maxwell. Follow these instructions for the steps on how to write a review in iTunes.
STEP 1
This might seem pretty obvious, but you need to have iTunes on your Mac or PC and have an account with Apple set up. You can download the iTunes app here: https://www.apple.com/itunes/download/. If you already have it installed, you can skip to STEP 2.
STEP 2
From the search bar in iTunes, type in "AN ALIEN IN HOLLYWOOD", then click on the Podcast when it appears in the search results.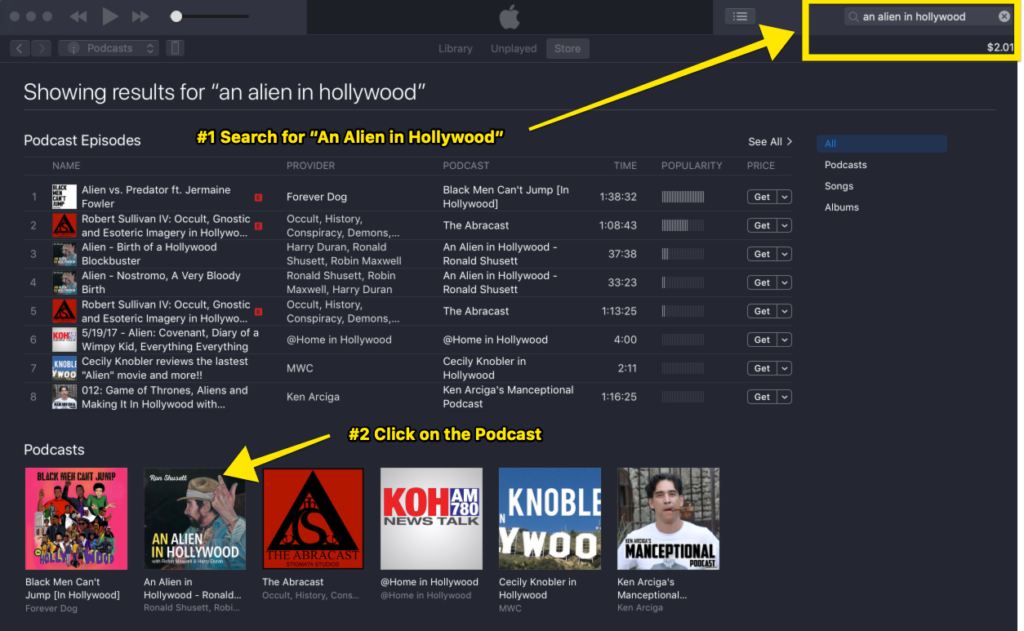 STEP 3
Click on Ratings and Reviews and click the Write a Review button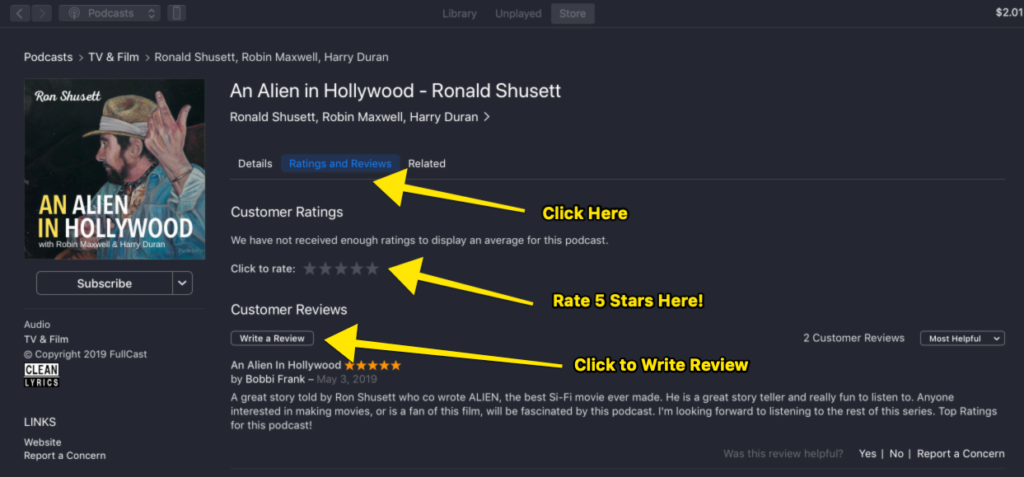 STEP 4
Write an awesome review and click Submit!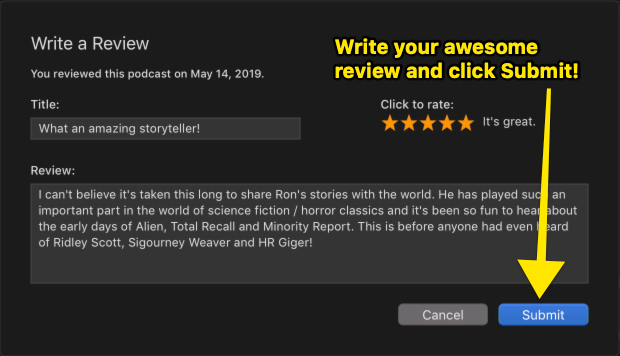 Thanks for your support of the show! If you haven't done so already, visit https://analieninhollywood.com/ and click the LISTEN AND SUBSCRIBE button to subscribe on your favorite podcasting app.
-Harry Duran and Robin Maxwell