Here at FullCast, we are a huge proponent of working productively and rely on a wide range of tools, services and equipment to keep things running smoothly (most of the times). This is the complete list of those tools and resources.
Some of these make our life easier, while others make it easier for our team to collaborate. A lot has changed since I started the company. Some of the tools I first used are no longer available and new (better and faster) replacements pop up all the time.
Below you'll find the latest and greatest list, updated for 2019, broken out by categories.
How We Educate

Thinkific — So happy to be hosting my course, Podcasting For Thought Leaders on this great teaching platform. I've had the pleasure of meeting several folks on the team and every interaction has been awesome. Their new rebranding means the interface is super sleek. Definitely a fan!
I'm testing out a new promo as well. If you heard about my course above via this post, I'm sneaking in a very special coupon code that will give you an awesome 50% on the public price! Simply enter the code "FC2019COURSE" and the discount will be applied (that's a savings of $750). If you want to share this, please direct folks to this article first. 🙏🏼Not sure how long I'll keep this up, so if you've been thinking about.

CrowdCast – This a great coaching tool. I've used it with students and the interface is great. You can host live video Q&As, interviews, summits, webinars and more.
How We Talk to Prospects

Intercom — This is a great tool to interact with visitors to your site. I can definitely vouch for this one. I had a current client of ours initiate our first conversation via Intercom after hearing me on a podcast. We got to talking and he ended up becoming a client! That more than paid for this service.

Demio — My favorite tool for running webinars.
How We Communicate

Slack — I hate to over exaggerate, but I really love this tool's ability to help minimize email. I've seen other groups begin to use this and I'm sure, if the channels are not organized efficiently, everything ends up in one spot. I also use this with clients. Use this link now to get a $100 credit.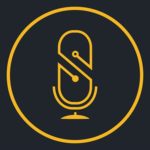 SquadCast – This is a small company that's doing some great things and I predict it will begin to make it to podcaster's most-recommended list. It's completely browser based interview recording, that captures each side of the conversation locally as a high quality WAV file (in radio parlance, a "double ender"). It connects to your camera for video, to improve the conversation. But it only captures the audio, so no need to worry about huge files. Use coupon code "PJHOST" to get 50% of the first month.
How We Share Files

Dropbox — Given how often we use this, it's likely a close second to Slack in terms of importance. I've upgraded to the Business version for unlimited storage, as it's something I use with clients as well. I'm really digging the new Dropbox Extensions, which let you seamlessly perform actions, like PDF edits, signature requests, and image adjustments, right from Dropbox—no additional integration work or coding needed.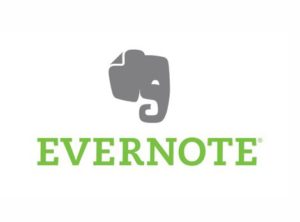 Evernote — The ultimate note taker. Don't forget to install the Evernote Web Clipper plugin for Chrome as well.

G Suite — Do your best work with Google's suite of intelligent apps (formerly Google Apps). Get business email, video conferencing, online storage and file sharing.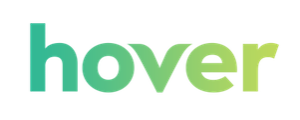 Hover — Simple domain registration, and they support a great cause!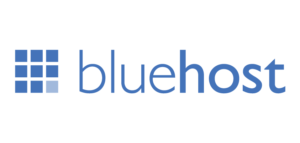 Bluehost — A great starter hosting company. There are always good deals and I haven't had a problem with them since I hosted my first domain over 10 years ago!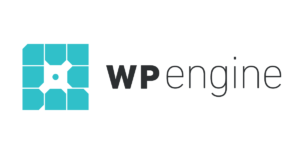 WP-Engine — This is where I host Podcast Junkies. Rock solid and the best choice if you're looking to have a bit more stability for your growing traffic.
How We Keep Finances In Order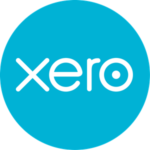 Xero — I've been a long time user and fan. That doesn't necessarily mean I do a great job of reconciling my transactions on a regular basis (discussion for another time), but it's an incredibly important part of my show and business.

TransferWise – This is a great alternative to PayPal which my VA introduced me to. Reduced rates, and an easy-to-use interface.
How We Market

Active Campaign – We now run our email campaigns through this awesome tool. Their tagging and automation is what won me over and they're continuing to improve always.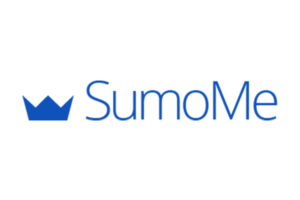 SumoMe — This is how I collect email addresses on the site and one of the first plugins I recommend to podcasters.

LeadPages — I've used LeadPages in the past to create easy landing pages for some of the offers I've made to listeners of the show. I've also used it for webinar registrations. It connects to your mail provider and a ton of other integrators.

Typeform — Absolutely beautiful form creation, which you can use in a variety of different ways. I love the fact that you can embed them on your site as well. We use this tool to onboard new podcast clients.

iTunes — This one might seem obvious, but it bears mentioning, given that it's the biggest way podcasts are discovered.
How We Manage Projects
ProcessKit— This new process management tool has become an incredible time saver for us and is a tool we use daily. Can't recommend this one highly enough. Brian Casel knows this arena very well!

Trello — A great free project management tool that easily lets us see the status of each upcoming episode. We've also begun using it to give clients a visual overview of where they are in the onboarding process.

LastPass — LastPass remembers your passwords so that you can focus on the more important things in life. That's exactly what it does for me personally and our clients share their logins this way as well.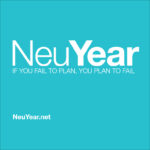 NeuYear – A great laminated wall calendar that is a great way to see an entire year's worth of projects in one shot.
What I Have Installed On My Mac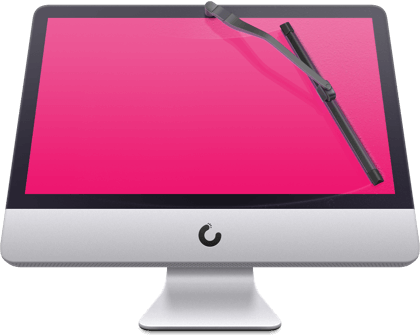 CleanMyMac 3 – I can't tell how how helpful this app has been to clean up both memory and space issues on my Mac. A must-have!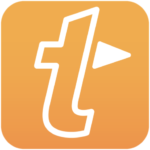 TextExpander— How people live without this tool amazes me. Speed up your workflow with quick key command snippets that auto expand into full text. I use this for bios, URLs, etc. This link will get you an additional 20% off.

TripMode — Since I video conference a lot, I'm always looking for ways to maximize internet bandwidth. This $8 app was created to help those who travel a lot and have limited data plans. But I use it all the time during my video calls, so I can limit which apps use the internet at any given time. Needless to say, you don't want to be syncing files while you're recording an episode! If you're a podcaster or frequent podcast guest this is a MUST HAVE!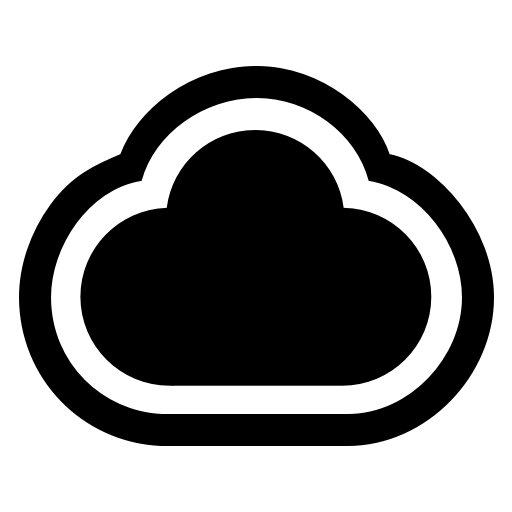 CloudApp— Another one of my go-to apps. I use this constantly. It's a great way to grab a screenshot, or even shoot a quick explainer video for what's on your screen at the moment. I love having helpdesk chats with someone and then showing them my exact screen showing the issue they're helping me with. Sarah Hastings kicked off the year with a great post, 5 Powerful Leadership Traits for New Managers.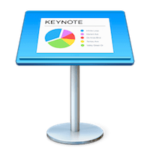 Keynote — I used to be a big PowerPoint fan, back in my cubicle days. Now that I'm exclusively Mac, my go-to presentation app is always Keynote. I've also been playing around with creating social media posts in there as well.
How We Produce & Host Shows
SimpleCast— We're a big fan of the robust reporting the team provides. And their ReCast feature makes it very easy to socialize your episode snippets as audiograms!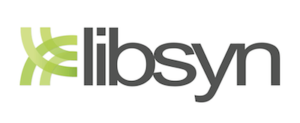 Libsyn — Here is where we also host our client's shows. Use code "PJHOST" to get your first month free.

Transistor.fm— We've also tested client shows on this new platform.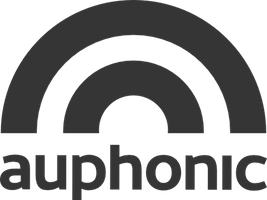 Auphonic — A fantastic tool for processing your edited MP3 files. Their audio algorithms normalizes, masters, and levels out your audio. Just upload your recorded audio and they'll do the rest. 2 hours free per month, then reasonable pricing plans. I'm a big fan!
How I Network and Schedule Stuff

Calendly — Absolutely the best way to schedule guest interviews and other one-off meetings. You can now embed it in your site, which I highly recommend!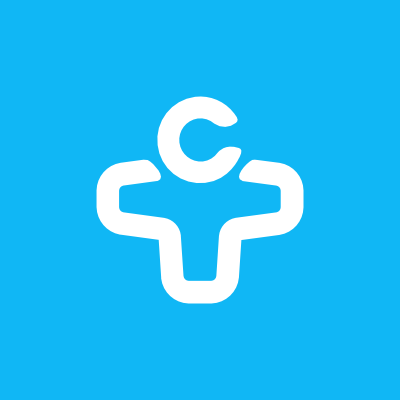 Contacts+ – This is an incredibly important tool as well. It synchronizes with your contacts (Gmail, in my case) and helps keep all contact information up to date. It can also read contact info from email signatures and has an awesome mobile app that lets you scan business cards into the database. Guess which is the first app I open after coming home from a conference with a pocketful of business cards?

Streak — Although advertised as a CRM tool, the fact that it seamlessly integrates with Gmail was the best part of it for me. I use it to keep track of my communication with current and future guests.

WiseStamp — I use this service to create a customized e-mail signature which helps to promote the podcast and the most recent episode. There's an easy-to-add browser extension (below), and a fast email signature generator.
How We Transcribe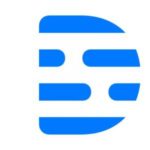 Descript— I was lucky enough to interview Andrew Mason (former CEO of GroupOn) on an upcoming episode of Podcast Junkies. His new project is really interesting. First they start by transcribing audio (powered by Google Speech) and then give you the ability to edit audio only by editing the text of the transcription.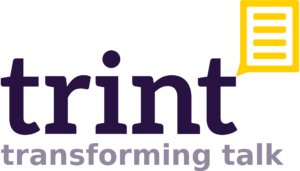 Trint— Another great option for a quick automated transcription.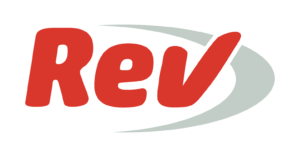 Rev.com— Definitely a reliable source of transcriptions over the years.
How We Design Tools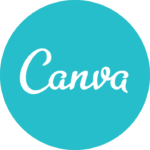 Canva – A long time resource for our team. One of the earliest and most intuitive cloud design tools around.
Canva Colors – Their Design Wiki on Colors teaches you everything you need to know about colors, their meanings and the color combinations that will hopefully give inspiration to your next design!
HTML
RepurposeHouse-I'm a big fan of Shaina and team. She's a video rockstar and recently started up this company that allows you to repurpose almost any content, whether it's a blog, podcast, video, etc.
What Gear I Use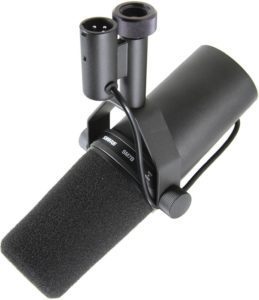 Shure SM7B – An industry standard and Marc Maron's go-to microphone. It has a flat, wide-range frequency response for exceptionally clean and natural sound.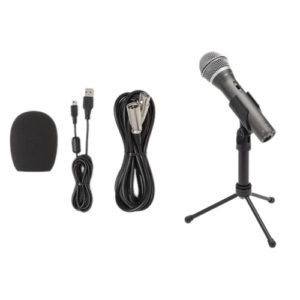 Samson Q2U – This has now replaced the ATR-2100 as my go-to recommendation for new podcasters. It has a USB and XLR connection, and the kit comes with a windscreen and a tripod extender. Now available in black as well!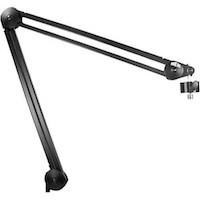 HEIL PL2T Boom Arm — Although the ATR2100 comes with a basic tripod, I highly encourage you to to invest in a boom arm so that the the microphone is isolated from the desk. It also frees up space on your desktop!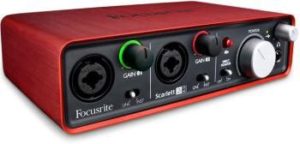 Focusrite Scarlett 2i2 — Although I started with only the microphone, I eventually wanted to add a boost to my sound and invested in this rock-solid sound card.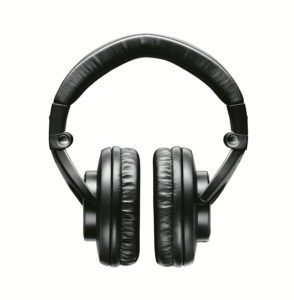 Shure SRH840 Professional Headphones – I did not realize how sexy headphones could be!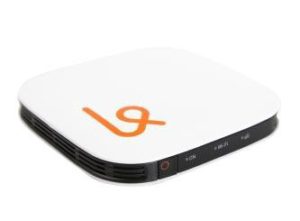 Karma — This is a fantastic wifi hotspot, which only charges you for the bandwidth you're using. No monthly charges. Even better, for everyone that signs on using your hotspot, you get 100MB free!
How I Track Sales

Pipedrive— This is another tool that has quickly become a mainstay for me. It's how I track several sales pipelines in motion, and can create custom phases as prospects move through the sales process. I currently have 6 pipelines active! (I know, don't ask)

Amazon — I've been an Amazon Prime user for years, and the free shipping has saved me hundreds of dollars I imagine. If ever I was in the need for an additional ATR2100, or whenever I need something related to the podcast, the first place I look is Amazon.

Share-a-Sale — Don't forget to sign up to this affiliate manager, as it connects you with several of the products which you can then promote on your site to receive a small commission.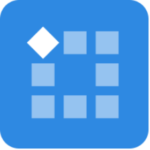 PixelMe—Serve specific ads on Facebook, Twitter, LinkedIn & Google to everyone who clicked on a link.
Chrome Extensions
Colorzilla — Get a color reading from any point in your browser, quickly adjust this color and paste it into another program. You can analyze the page and inspect a palette of its colors. It's been extremely helpful in tracking down specific HEX codes for colors.
Evernote Web Clipper — As you might imagine, since I'm such a Evernote fan boy, I had to find the fastest way to get content into Evernote from my browser.
Facebook Pixel Helper — This one's a bit more advanced. For those that have started to play with Facebook Ads, you understand the importance of installing a Facebook pixel on your site to help with tracking the effectiveness of ads. This tool helps you validate your pixel implementation.
Figure It Out — So simple. So helpful. Beautifully displays the time zones you work and play in.
The Great Suspender — Saves computer power by turning off tabs you haven't used in awhile. Another no brainer.
LastPass — If you've already installed LastPass (above), then you should have been directed to install this plugin.
Streak CRM for Gmail — Required for Streak (above) to work correctly.
SumoMe — Required to connect to your SumoMe (above) account.
WiseStamp — Required to be able to use your WiseStamp (above) account.
WordPress Plugins
(not all-inclusive, but these are the important ones)
Simple Podcast Press — A fantastic player, created by a great guy, Hani Mourra. He really has his finger on the pulse of what podcasters need, when it comes to making their audio accessible within your show notes page.
Click To Tweet — Add click to tweet boxes to your WordPress posts, easily.
CryptX — Hide all your email adresses, with and without a mailto-link.
Disqus — This comment system replaces your WordPress comment system with your comments hosted and powered by Disqus.
SpeakPipe — Allows your customers, podcast listeners, blog readers and fans to send you voice messages (voicemail) right from a browser without any phone calls.

Pretty Links — Shrink, track and share any URL on the Internet from your WordPress website.
Yoast SEO — All-in-one SEO solution, including on-page content analysis, XML sitemaps and much more.
How We Stay Productive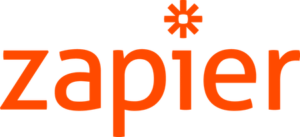 Zapier — The king of automation! This tool allows you to connect apps you use every day to automate tasks and save time. You don't need to be a developer, anyone can make a Zap!

IFTTT — For basic app connection, I would recommend starting with this. It gives you creative control over the products and apps you love and lets you create recipes to link them together.

Followupthen.com — I know a lot of people swear by Followup.cc, which was one of the first ones in this space, but I gravitated toward FUT. It's a great way to clear out your inbox and never forget to followup.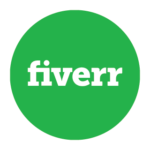 Fiverr— A great way to vet ideas is to have a Fiverr resource whip up a graphic or logo to test out your ideas. I used them recently for the design of my new lead magnet!

UpWork — Formerly eLance, this is a great go-to resource for an extra set of hands for those one-off projects.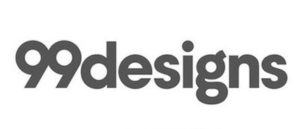 99Designs — A great way to get a wide variety of samples for your iTunes cover art, eBook cover, or any other graphic-design need you have coming up!

Breather— A fantastic service. There are dedicated workspaces in great locations in major cities across the country. I've used for my 2-day intensives and was thoroughly impressed with the experience. USE REFERRAL CODE: "57DMT2"

VisualPing— A great tool for tracking website changes
How We Socialize

Edgar — We've been using this tool since its inception. I'm also a huge fan of the founder, Laura Roeder, and recently had the chance to see her speak in person. This tool lets you manage your social media posts to Twitter and Facebook.
—
There you go!
This is the complete list of software, tools and resources we use at FullCast HQ every single day.
How many of these resources are you using from this list? Any I should check out that are not on this list? Let me know in the comments below.